Are You a Sleeping Beauty?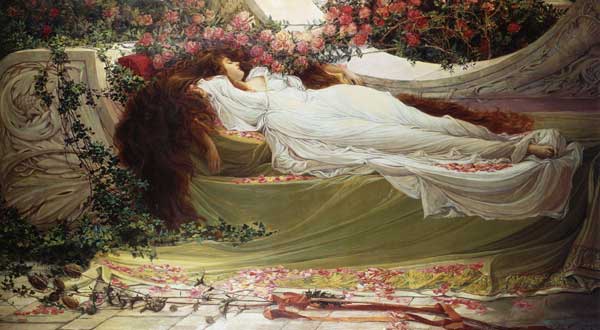 (photo credit: Thomas Spence, IllusionsGallery.com)
We've been looking at the
messages and themes in Sleeping Beauty
and
yesterday
, I asked you to consider two possible limiting beliefs you might have if Sleeping Beauty was a favorite story for you during your childhood. Though I am using this story as an example, because I relate to it so much myself, I hope you have been able to apply the same process to the other stories you've loved.
Getting back to the story, the prince finds the princess as if he had been led to her by an unseen hand.
Unseen Guidance
When I look back on my own life, I often feel as if I am seeing the work of an unseen hand leading me where I needed to go. Does that happen for you?
When the princess awakens, she tells him that she was waiting for him in her dreams. Are you waiting to be rescued so that your dream can come true?
Happily Ever After
"They lived happily ever after, as they always do in fairy tales, not quite so often, however, in real life."-
Sleeping Beauty
What would happily ever after look like for you? This fairy tale reminds us that not everyone lives happily ever after in real life. But if you could, what would that be like? When people give it some thought, they often realize that they can be happy with a lot less perfection than they originally imagined.
Try Casting a Spell
Consider setting an intention to create the life you want most. Say it out loud and write it in your journal. Make a ritual of it if you'd like!
The happiness you have dreamed of might just be possible if you are willing to be your own prince and willing to awaken. What new story will you create?
"Every person is born into life as a blank page -- and every person leaves life as a full book. Our lives are our story, and our story is our life. Story is the narrative thread of our experience--not what literally happens, but what we make of what happens, what we tell each other and what we remember." --Christina Baldwin,
Storycatcher
Use this same template for asking yourself questions about the stories that were your favorites. And consider this question, over the weekend.
We've been exploring story within the context of thinking about who you are being called to become. The answer is always more
you
, but in what way?
How does knowing the stories that your life has been telling give you clues about who or what you are being called to in your own life?