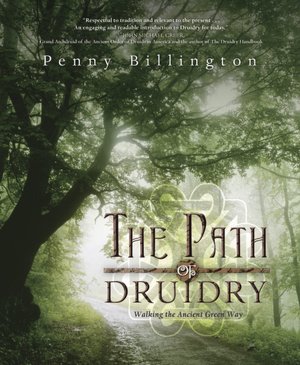 "Practicing Druid Penny Billington offers a clear and structured course of study grounded in Celtic history and mythology, and highlights the mysteries and modern practice of this nature-based tradition. Each chapter begins with an evocative visualization and captivating Welsh mythic tales from the Mabinogion are woven throughout, introducing lessons and key concepts. A series of hands-on exercises will help you internalize these truths, develop a spiritual awareness rooted in nature, build a relationship with the multi-dimensional world, and ultimately adopt a druidic worldview to guide you in everyday life." ~~
Llewellyn Worldwide
I adored this book, and here's more information about it in the video. She pronounces "druidry" differently than I do, but other than that, gives a great idea of what to expect from the book.
that's perfect for you because it's based on
who you are at the core?
who has been waiting to be found.